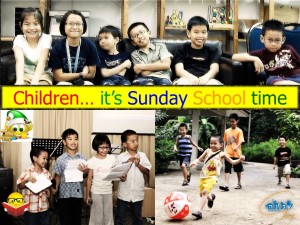 From the Children Ministry Leader… Dawn Ang:
Children are a good reminder to be humble because as an adult, I can also learn from them.
I like to have fun and I work with children because of their love for fun. Imparting Godly values to children is helpful in grooming and nurturing them from a very young age. I'm convicted by what the Bible says – train and instruct the children from a young age so that they will not depart from godly ways.
My vision for Shekinah Joy kids is they grow in up godliness and Christ-like character. I want our kids to always look out for the good of others and influence them for Christ. Also, I'd like see every teacher lead and initiate godly behavior in the children. We've good Sunday school teachers who simply love children. At Shekinah Joy, all our teachers treat children belonging to other parents with understanding.
What do I want Shekinah Joy children to remember me for? That I care for them!